Calvary Cares is a way for our church to collectively express God's love to the world. We are called by Jesus to be characterized by our love as his disciples (John 13:35). It is for this reason that we strive to have the heart of a servant and of generosity as we give and serve outside the walls of our church.
The Values of Calvary Cares
Loving the Least (Matt. 25:40)
Reaching the Next (Matt. 19:14)
Equipping the Poor (Psalm 82:3-4)
Establishing the Church (Matt. 16:18)
What is Calvary Cares?
Supporting Missionaries
Missionaries represent us throughout the world as they proclaim the Gospel and serve those in need. Our care for our missionaries is both financial and practical. We support over 50 missionaries on a monthly basis. Our kids help support missionaries through their Boys & Girls Missionary Challenge (BGMC) giving and our teens help support missionaries through their Speed the Light giving.
Investing in Projects
We partner with other organizations with the purpose of financially supporting them in the pursuit of their mission to make a difference in our world.
Serve Days
We provide opportunities to partner with our community, local non-profit organizations, and others in our region to make an impact around us. Please watch Registrations.CalvaryIrwin.com for upcoming Serve Day opportunities.
Mission Trips
We have various trips from Calvary that go throughout the country and world. Our vision is that every person at Calvary will have the opportunity to go on a mission trip at least once in their lifetime. Mission Trips are announced as safe travel allows
Crisis Care
Using our benevolence fund, we help meet the needs of individuals in our community.
Community Care
We join alongside community groups and organizations in their efforts to make this local community a great place to work and call home.
2021 Projects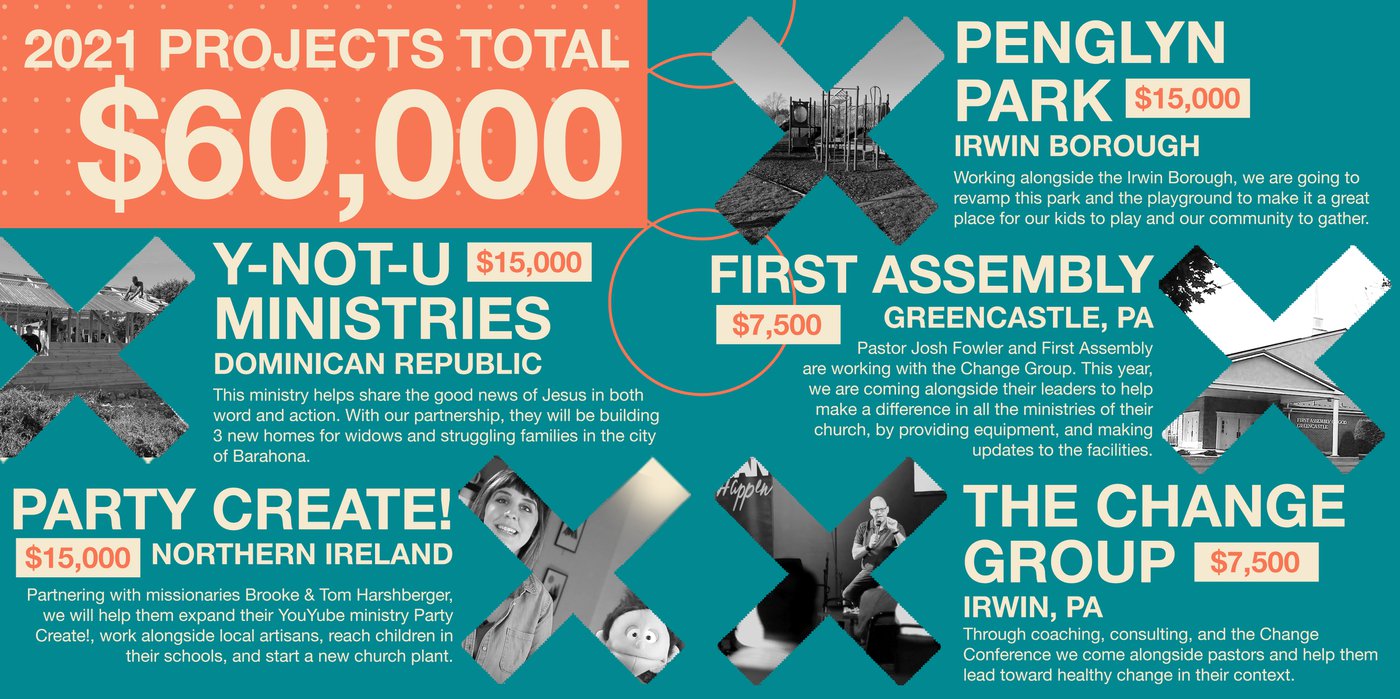 Serve Days
Crisis Care
Are you or somebody you know in need of assistance? If yes, you can fill out this form to have someone contact you.