Easter At Calvary
Sunday, April 9th | 9:30 am & 11:00 am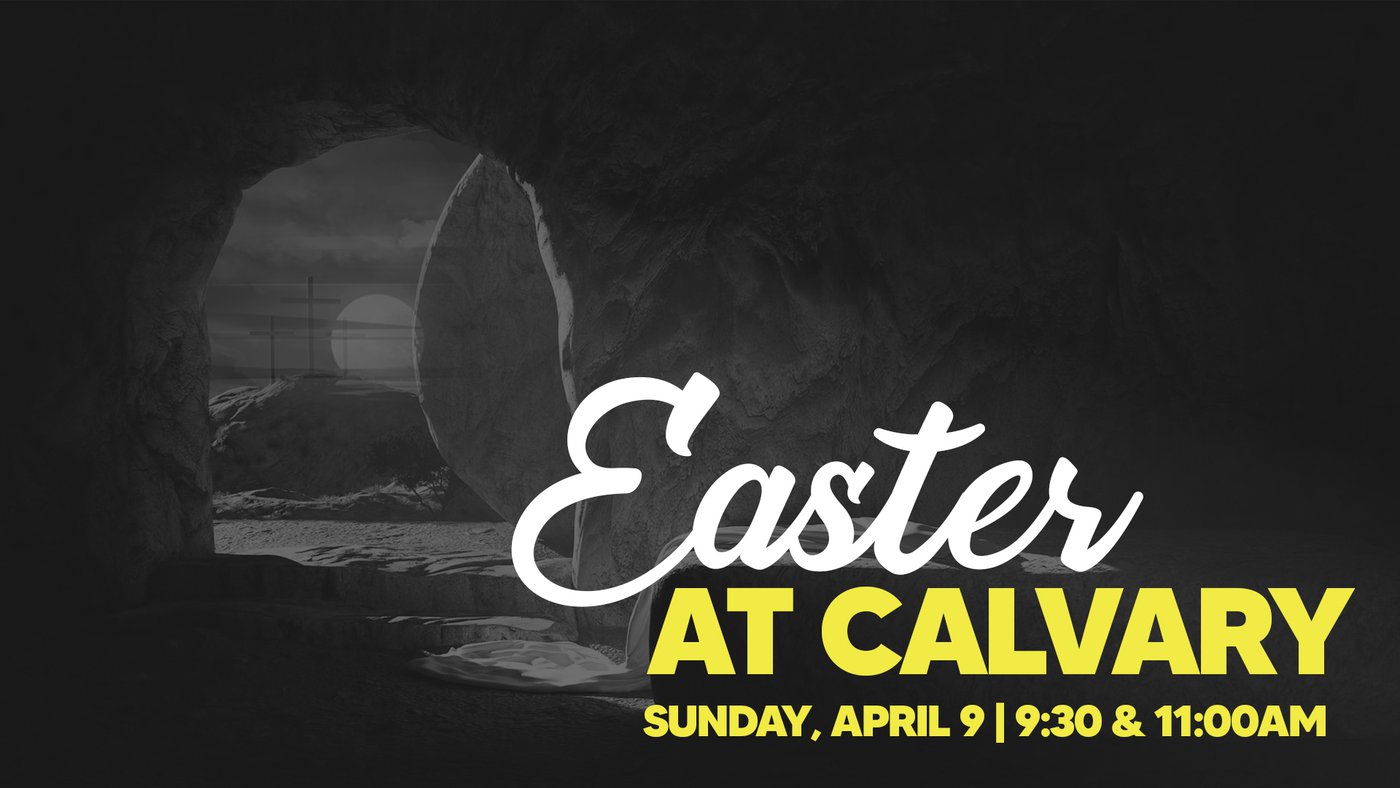 We have an exciting celebration planned for Easter Sunday at Calvary!
That Sunday we will be kicking off a new message series entitled "The Dawn Is Rising". We will be having two identical Easter Services in person and online Sunday, April 9th at 9:30 am & 11:00 am with kids ministries available during both services. We hope you can join us at one of these services and invite a friend for a powerful day, as we celebrate Jesus' resurrection together!
First Time At Calvary?
Fill out the form below to let us know you are coming and we'll make sure to give you the VIP treatment.
Calvary Kids Easter Fun Run
Saturday, April 1st | 10:00 am to 1:00 pm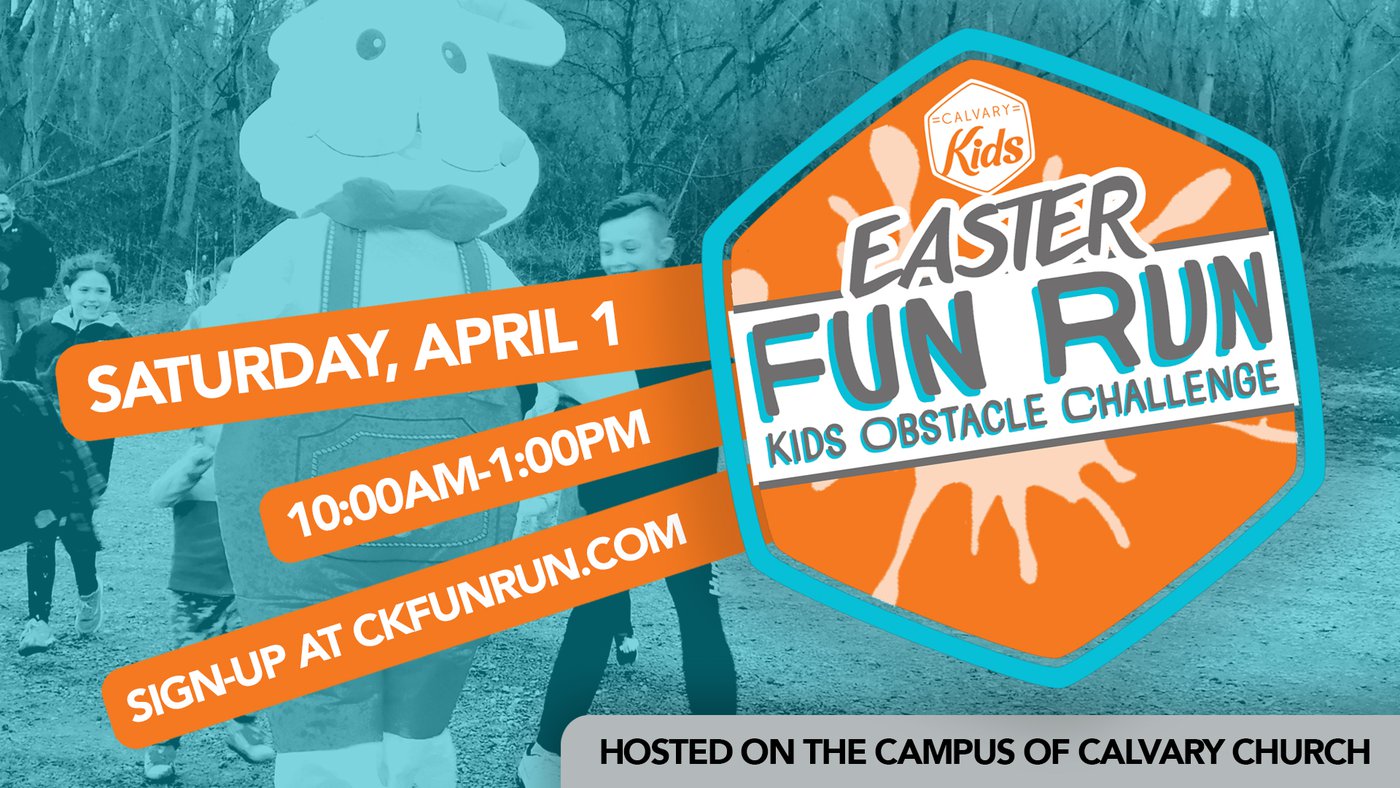 The Calvary Kids Easter Fun Run is a fun, family Easter Obstacle Course
Throughout the course, kids and families can walk, run and laugh their way through fun obstacles, with eggs to find along the way! We will start this kid-based obstacle course with an inspiring pep talk from one of our motivational characters and end at the finish line with a finisher's medal!
As you sign-up you'll be able to choose a time slot to help you best plan out the day! The entire course should take about 30 minutes to complete.
After Easter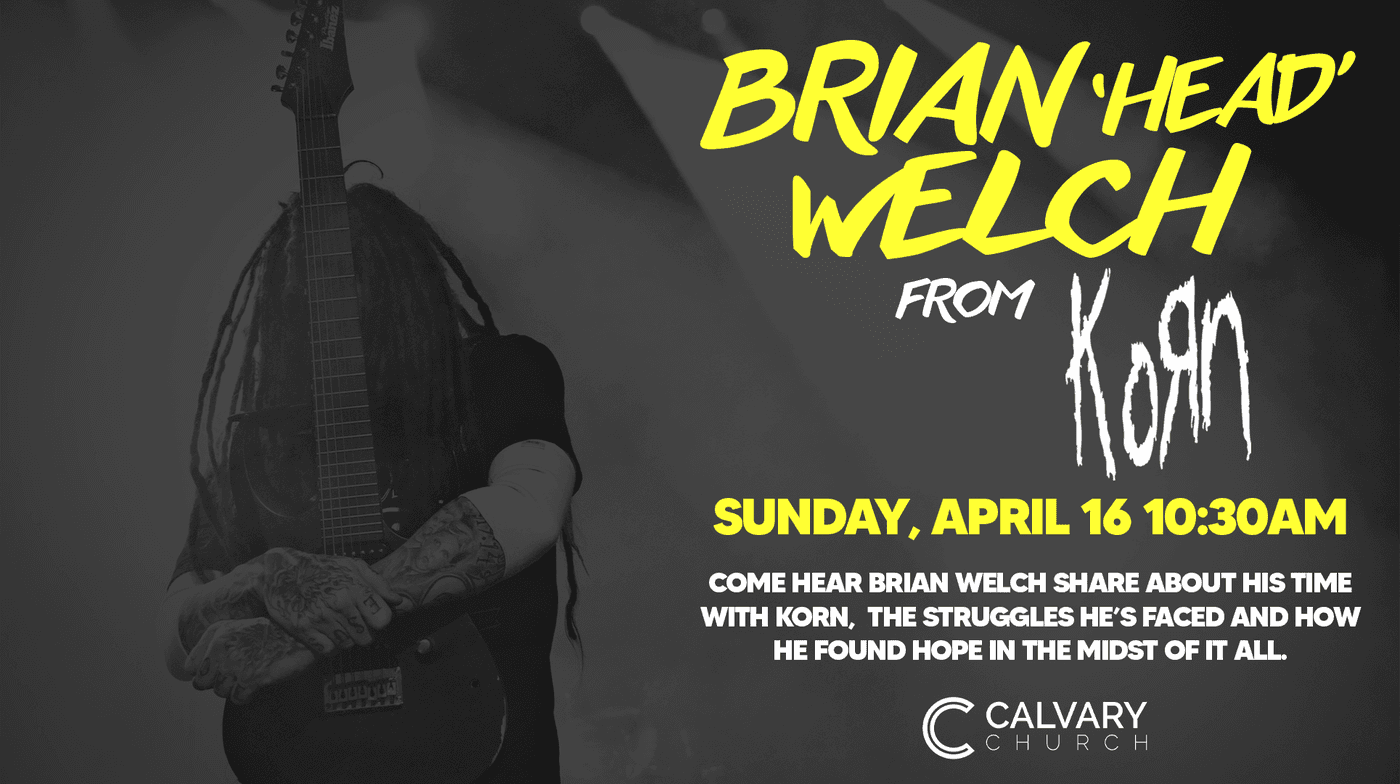 Join us on Sunday, April 16th to hear the difficult and inspiring story of Brian 'Head' Welch. Brian Welch was a founding member and guitarist in the metal band KORN. As Korn found success as a Grammy winning, multi-platinum selling rock band, Head found himself drowning in the excesses of rock and roll. Head became addicted to crystal meth, spiraling out of control even as he continued to sell millions of albums. In 2005, he resigned from Korn and turned to Jesus, dedicating his life to giving his gifts to others. Invite a friend to hear the inspiring account of Brian 'Head' Welch's life before and after Korn.